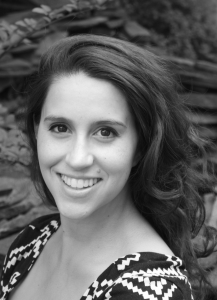 Originally from Louisville, Kentucky, Ms. Catlett began her dance training with the University of Louisville Dance Academy. Her passion for teaching and choreographing led her to Radford University where she earned a B.S. in Dance Education.
Ms. Catlett has performed classical roles in ballets such as The Nutcracker, Sleeping Beauty, Swan Lake, La Bayadere, Les Sylphides, Raymonda, and Les Corsaires. Ms. Catlett is currently a company member and guest choreographer for DanceEthos, a D.C. based modern dance company.
Ms. Catlett has been responsible for the artistic direction at Metropolitan Ballet Theatre & Academy since spring 2012. In addition to directing The Nutcracker each season, she has since produced original ballets such as Snow White and Thumbelina, and revived Sleeping Beauty and Cinderella in two acts. In 2016, Ms. Catlett co-wrote, choreographed, and staged an original fairytale ballet – Becoming Sugar Plum. She directs and choreographs for the Metropolitan Ballet Ensemble as well, and has created original ballets for the Ensemble including Stories of Dr. Seuss, "Shel" We Dance, Ourchestra, and Ballet Tales of Peter Rabbit and Friends which premiered at MBT in January 2019.
Ms. Ross came to Metropolitan Ballet in 2012 as an expert in strategic communications and marketing, with a critical understanding of business planning and years of professional experience. Prior to assuming the Executive Director role, she served as MBT's Director of Development & Marketing and was responsible for leading MBT's 2014 relocation project and Capital Campaign.
Prior to joining MBT, Ms. Ross built a successful communications consulting practice, serving the diverse strategic communications needs of her clients, which ranged from small retailers and nonprofits to Fortune 50 companies, in subject matters ranging from general sales and marketing, to fundraising, to environmental needs.
She is a graduate of the Leadership Montgomery Class of 2014 and a 2014 recipient of a County Executive's Award for Excellence in the Arts & Humanities.
Ms. Ross wholly believes in giving back to the community and is an avid volunteer for other nonprofits as well, serving as President of the Board of the PTA at her childrens' elementary school, and volunteering for other organizations such as the Kentlands Community Foundation, Montgomery County Swim League, and Children's National Hospital.
Ms. Ross also recently ended a three-year term on the Board of Directors of the Gaithersburg-Germantown Chamber of Commerce, for which she chaired the nonprofit sector group, and recently ended a one-year term as Chair of the Montgomery County Arts Advocates, where she remains on the leadership team. She is also currently in process of earning her Masters Degree in Management, including graduate certificates in Nonprofit Management and Strategic Management, from Harvard University.
Katerina Rodgaard is originally from Maryland. She began her training with Irena Prochotsky and Daweh Zhang and also at the North Carolina School of the Arts. She continued her training on scholarship at Point Park University where she received a BA in Dance with a concentration in Ballet. At Point Park she performed in many ballets to include Pequita, Carmen, The Merry Widow, Don Quixote and The Night Before Christmas. Katerina danced professionally with the River North Chicago Dance Company, Cerqua/Rivera Art Experience, Tony Powell Music & Movement, Bowen/McCauley Dance, DanceSmith, and Dakshina/Daniel Phoenix Singh & Company. She has worked with members of the Athens Opera Ballet in Greece, performed on tour in China with the Washington Potomac Dance Ensemble, and has studied extensively with Hubbard Street Dance Chicago and the Parsons Dance company in New York. In 2002 she performed on National TV for the Kennedy Center Honors Program in a Broadway tribute to Chita Rivera. Katerina has served as rehearsal director for Citydance 2 and has been a guest choreographer with DancEthos as well as many local schools and companies. She has taught master technique classes both locally and internationally. Also a licensed attorney, Katerina has practiced real estate law and has worked for a national nonprofit organization doing legislative law. She enjoys her lifelong passion of dance the most and is happy to be a part of the Metropolitan Ballet Theater & Academy.
Ms. Lipowsky has a marketing degree from American University. Before joining MBT, she worked at the Potomac Butter and Egg Company for 23 years in sales, customer service, advertising, accounts payable and accounts receivable. Ms. Lipowsky is a former MBT board Vice President and President and joined the staff as Administrator in 2005.
Anneliese began studying ballet locally at The Ballet Academy of Beltsville. She continued her training at Suitland High School for the Visual and Performing Arts. While there, Anneliese was introduced to Horton, Graham, Jazz, and African techniques. Mrs. Parisi would later study all of these techniques with Alvin Ailey American Dance Theatre. She graduated from The University of the Arts with a BFA in Ballet Performance. Anneliese has performed with Danco2 (Second Company of Philadanco), Ballet Theatre of Maryland, The Washington Reflections Dance Company, El Teatro De Danza Contemporanea De El Salvador, and Contradiction Dance. She has had the pleasure of working with artists such as Brian Sanders, Fernando Bujones, Christopher Huggins, Juan Carlos Rincones, and Keith Lee. Anneliese is certified by the State of Maryland to teach Dance in grades K-12 and has taught for Prince George's and Anne Arundel County Public Schools.
Matina earned her BFA in Dance Performance & Choreography from Elon University. Since 2012, Matina has choreographed in the region, and in 2016, was appointed Artistic Director of the regional modern dance company alight dance theater (ADT). Under ADT, her theatrical and dance education-based work – in collaboration with Associate Artistic Director Eleni Grove – has been produced by a diverse array of organizations including Joe's Movement Emporium through the NextLOOK grant, Joy of Motion Dance Center, Dance Place, Anacostia Arts Center, The Baltimore Dance Invitational, and Greenbelt Community Center through the Greenbelt Community Foundation. Most recently, Matina and Eleni were featured in Dance Teacher Magazine in June 2018 regarding their dance education work in connecting movement with literature for Washington, DC public school field trip groups via a partnership with Joy of Motion Dance Center. Additionally, Matina has taught dance in the region for the past eight years at various studios and schools, including Joy of Motion Dance Center and Dance Place. She has performed previously with regional dance companies including ReVision dance company, alight dance theater, and Contradiction Dance.
Iren Chashper
Faculty, Modern
JR has been with B. Funk Dance Company for over 20 years. She has studied all styles of dance and has been teaching and choreographing in DC, Maryland, Virginia, and Pennsylvania for the past 20 years. She has participated in various workshops such as DMA, NUVO, NYDCA, JUMP, and Monsters of Hip Hop. She is also certified through the national organization Dance Masters of America to teach ballet, tap, and jazz. She has been a member of the Towson University Dance Company, the Towson University Dance Team, and the MD All-Star Twisters Open Dance Team. When she is not dancing you can find her teaching classes at Life Time Athletic in Columbia. Over the past 9 years she has expanded her love of dance fitness from ZUMBA and Cardio Dance Jam to Total Body Conditioning classes, Strength & Cardio Circuit classes, INSANITY, Tabata, H.I.I.T. (High Intensity Interval Training), and Shockwave IndoRow Circuit classes. She hopes to add more to this arsenal to include Kettlebell Kombine classes, a TOUGH MUDDER and a SPARTAN race.
Noline Edmond
Faculty, Ballet
Born and raised in Gettysburg, Pennsylvania, Noline began her ballet career training at Central Pennsylvania Youth Ballet "CPYB" under the guidance of Marcia Dale Weary. In 2006 she continued her studies in New York at Alvin Ailey American Dance Theater. Thereafter, she attended the University of Utah Dance program before joining Youssouf Koumbassa Dance Group, where she performed in West Africa, Guinea.
She found her passion for teaching after returning to the United States and in 2012 joining NCRC in Westminster, MD as a ballet instructor. As her passion grew for mastering the art of teaching, she joined Viktor Yelionhin International Ballet Academy, The Washington Ballet, Metropolitan School of the Arts, and now Metropolitan Ballet Theatre and Academy.
During her 17-year career in the professional dance field, Noline has had the honor of working with Leslie Hench, Darla Hoover, Re Rabassi-Davis, Theresa Crawford, Lazlo Berdo, Rafael Grigorian, Gennadi Vostikov, Robert Atwood, Graciela Kozak, Kevin Predmore, Carly Allred, Lavinia Reid, German Zamuel, and Valentina Moukhanova Zamuel. She has performed in George Balanchine's The Nutcracker, Swan Lake, Le Corsaire, and other works.
Elizabeth Gaither
Faculty, Ballet
Elizabeth Gaither has had a 22-year career as a professional ballerina. She began her ballet studies with her mother, Gloria Gaither in Miami, receiving 3 years of high honors in the Royal Academy of Dance Examinations. She continued her training at the Houston Ballet Academy, joining Houston Ballet Company at the age of 15. After 5 seasons in Houston, Ms. Gaither joined the company at American Ballet Theatre for 9 seasons. During her time at ABT, she toured the world, danced on the Metropolitan House stage regularly, and performed many wonderful and special roles. She then was offered a Principal Dancer role with The Washington Ballet, where she danced for 8 seasons.
Elizabeth was a finalist in the Jackson International Ballet Competition in 1990 and placed fourth in the world in the junior division at age 16, and won the Amilita Hoffman Award.
She has been in the PBS American Ballet Theatre filmings of Le Corsaire and Sir Frederick Aston's The Dream, as well as had a dancing role in the movie Center Stage. She has had TV segments about her career on CNN and Young Universe, was featured in Dance Magazine in a full spread in 2007 in an article called "Survive and Conquer," and graced the cover of Pointe Magazine in 2008.
Another passion of Ms. Gaither's is yoga. In 2007 she became a certified teacher in vinyasa yoga. She enjoys helping others improve their lives through the power of yoga, meditation, and movement.
Since her retirement from the stage in 2012, Elizabeth has been teaching and coaching students and professional dancers. She incorporates her knowledge from yoga training into her ballet training, helping dancers have a greater understanding of the mind and body connection. Ms. Gaither is also the Artistic Director of a joint creation with her husband, Theo Kossenas, called media4artists.
For more information about Ms. Gaither's career, including her many stage credits, roles danced, and additional thoughts on sharing her love of the artform, please click her headshot above.
Jennifer Hausdorfer
Faculty, Ballet & Metropolitan Ballet Ensemble
Jennifer received her training at the Lafayette Ballet School in Lafayette, IN and subsequently became a member of the Lafayette Ballet Company. There, she originated many roles in contemporary ballets by Sandra Peticolas and performed soloist roles in ballets such as The Nutcracker, Paquita, Don Quixote, and La Bayadere, as well as the Dying Swan. She attended summer intensives at Ballet Internationale, The Rock School, and American Ballet Theatre. After graduating in 2008 she performed and taught at the Lafayette Ballet School, while studying at the Herron School of Art and Design, where she earned a BFA in photography in 2012. Since moving to the DC area, she has performed works by Katie Vaught and danced with the Classical Repertory Dance Theatre, Moveius Contemporary Ballet, and Misako Ballet Company. She has also had the privilege to work with choreographers such as Emery LeCrone, Constantine Baecher, Christopher Huggins, Olivia Sabee and Michael Smith. She is currently a member of The Metropolitan Ballet Ensemble and frequently performs as a guest artist in MBT's annual ballet productions. She has taught Ballet and Character dance at many schools in the DMV area including the Kirov Academy, Georgetown University, Maryland School of Dance, Design in Motion, and MBT. Jennifer also works as a freelance photographer and costume consultant/designer. She has created many costumes for MBT, as well as Moveius Contemporary Ballet, Maryland School of Dance, and individual clients.
Rachel Knudson
Faculty, Ballet
Rachel Knudson teaches ballet, modern dance and creative dance. She holds a Master's Degree in Dance Education from George Washington University and a Maryland Educator Certificate, Pre-K-12. She has taught and performed in the Washington, D.C. area for over 20 years.
Ms. Knudson is also a Wolf Trap Master Teaching Artist. In this capacity, she develops and leads workshops throughout the US and abroad for early childhood educators that provide strategies for integrating dance with early childhood STEM curriculum, and conducts residencies in Pre-K and Kindergarten classrooms.
Ms. Knudson danced professionally with Pacific Northwest Ballet and studied modern dance at Jacob's Pillow and the American Dance Festival. She also attended the Teacher's Institute at the Creative Dance Center in Seattle, Washington and most recently participated in Teaching Contemporary Limon, a workshop for teachers held at NYU in New York City. Ms. Knudson also teaches in MBT's dance program at Temple Beth Ami Nursery School.
Rachel Korelitz
Faculty, Ballet
Rachel Korelitz is originally from Boston, MA. She began her dance training under the direction of Denise Cecere and Sandra McNaught at the Northeast School of Ballet (formally Sandra Marie's School of Ballet). After moving to Maryland, she studied at Metropolitan Ballet Theatre & Academy with founder Suzanne Erlon. Since becoming an instructor at MBT in 2009, Rachel has performed in MBT's productions of Alice's Wonderland (Queen of Hearts) and The Nutcracker (Arabian, Flowers, Marzipan, Party Scene, Snow, and Spanish). Rachel has also taught MBT's outreach programs at Rachel Carson Elementary School and Temple Beth Ami Nursery School. A former preschool teacher, Rachel holds an MA from Hood College and works in Education Studies at Westat.
Shady Mohamed
Faculty, Ballet
Shady Mohamed is a native of Egypt and has lived in the Northern Virginia area since 2013. From 2004 to 2013, Shady performed as a dance soloist and principal dancer with the Cairo Opera Ballet in Egypt, and from 2013-2015 performed as principal dancer with Charlottesville Ballet and The Dance Company in Fairfax. Mr. Mohamed is currently a dancer with Manassas Ballet Theatre. He has performed all around the world, including countries such as France, Spain, Italy, Belgium, Mexico, Canada, and in the U.S. His background and focus on dance instruction led him to receive his Bachelor of Arts in Choreography and Dance Direction from the Academy of Art in Egypt. In addition to his experience with the Cairo Opera Ballet, he is an instructor of ballet, pas de deux, character, modern, and hip hop with the Charlottesville Ballet Academy and Kintz-Mejia Ballet Academy. Shady won first place in the Egyptian National Ballet Competition in 2010 from the Egyptian Ministry of Culture. He also worked as a choreographer with Theatre du Vieux Moulin in Meythet, France from 2009-2011.
Ericka Scuderi
Faculty, Ballet
Ericka Scuderi started dancing at a local studio in her hometown of York, Pennsylvania. She continued her training at the Central Pennsylvania Youth Ballet and later at Point Park University on scholarship. Ericka has danced professionally with many classical and contemporary ballet companies including the Northern Ballet Theatre, the Ballet Theatre of Maryland, Ballet for Young Audiences, The Staten Island Ballet, Octavia Cup Dance Theatre, Dances Patrelle, and as a guest artist with the Harford Ballet Company. The highlights of her career include traveling to China to perform an original ballet for the Nanning International Folk Song Arts Festival and performing as the Sugar Plum Fairy in The Nutcracker. Alongside her performance career, Ericka has over 10 years experience teaching and choreographing for young dancers. Before moving to Maryland she served as Ballet Mistress and lead teacher at the Long Island City School of Ballet in New York for six years. Ericka currently teaches at Maryland Youth Ballet and is excited to be joining the faculty at MBT.
Dmitriy Vistoropskiy
Faculty, Ballet
Born in Kazakhstan, Dmitriy received his early training at the A. Seleznev School of Ballet and Choreography in Almaty. After graduating, he joined the corps of the National Opera and Ballet in Astana, the capital of Kazakhstan. He went on to dance as a soloist for the Russian National Ballet touring Russia, Asia, Europe, Australia and the United States. Dmitriy performs as a guest artist in principal roles throughout the United States. He has choreographed several original pieces for local dance schools and companies. Dmitriy is an ABT® Certified Teacher, who has successfully completed the ABT Teacher Training Intensive in Pre-Primary through Level 5 of the ABT® National Training Curriculum. He also holds a bachelors degree in teaching and choreography from the State Pedagogical University in Chelyabinsk, Russia.
Devon Wallace
Faculty, Hip Hop, Street Jazz
Devon "Steel Toe" Wallace is a versatile and energetic dancer, choreographer and performing artist who has studied and trained in many styles within and outside of street dance culture for over 12 years. His talents and versatility has granted him consistent work with Modern Dance Company ClancyWorks and CityDance Dream as a performer and youth educator, along with performance and choreographic work with Professional Baltimore-based theater arts company ArtsCentric. Devon is a founding member of the DMV dance crew Delicious Lawn Gnomes (DLG), as well as a member of Groove Junkies Hip Hop Collective, BMore Houseful House Dance Company, and Soul In Motion African Dance and Drumming Company.
Dilya Stepanova
Karen Heyman
Grace Kulvatunyou
Rachel, Jennifer, Merril, Cynthia, Maggie, Ava, Anna Claire, Katie, Catherine, Margie, Fiona, Kathryn
MBT hosts a paid student intern program each academic year. MBT's student interns can be found most every day assisting with everything from front office tasks to box office tasks, maintaining the studios and helping with programs for younger students. These recent graduates and advanced level ballet students are learning hands-on about arts administration; please visit them with inquiries regarding tickets, tuition, and MBT's programs.  They can help you! Rachel is a 2020 graduate, and is returning as a student intern while studying at Towson University. Jennifer is a 2019 graduate, and is returning as a student intern while studying at the University of Maryland. Merril, Cynthia, Maggie, Ava, Katie, and Anna Claire are all high school students in MBT's Academic Ballet Level 9, and in their first year of MBT's internship program. Catherine is a high school student in MBT's Academic Ballet Level 7, and also in her first year of MBT's internship program. Margie began volunteering with MBT several years ago with her family, and is now in her first year as a high school student MBT intern. Fiona and Kathryn found MBT's internship opportunity through friends and family who are dancers at MBT, and have also joined the ranks of MBT's awesome student interns this year!
Ruslan Amrayev
Guest Faculty, Summer Intensive 2020
Ruslan Amrayev, a native of Almaty, Kazakhstan studied ballet at the A.V. Seleznev Choreographic Institute in Almaty from 1996-2004. After Graduating with honors from the school in 2004 he danced as a principal dancer with National Opera and
Ballet in Almaty until 2013. With National Opera and Ballet, he performed leading roles in many productions such Swan Lake, Sleeping Beauty, The Fountain of Bakhchisarai, Taras Bulba, The Legend of Love, among others. From 2013-2014,
Mr. Amrayev performed as a soloist in the Russian National Ballet / Moscow Festival Ballet. He is now a member of Manassas Ballet Theatre.
Olga Aru
Guest Faculty, Summer Intensive 2020
Ms. Aru is a graduate of the State Ballet School/Academy in Kiev, Ukraine. She trained under Varvara Potapova, Alla Rubina, and Olivier Patev. Olga Aru has worked for Moscow Ballet and has toured internationally in France, Egypt, Sweden, and Greece. Ms. Aru is currently performing with Virginia National Ballet and has performed in classical ballets including the Nutcracker, Sleeping Beauty, Swan Lake, Don Quixote, Snow White, and many contemporary works.
Matthew Bennett
Guest Faculty
Matthew grew up in the D.C. area and was very active in the arts, performing as a high school student at the Imagination Stage, The Kennedy Center, The White House, and The National Theater with productions from The Young Americans of Washington, The Musical Theater Center and Bethesda Academy of the Performing Arts. He began his dance training with Helen Hayes at Joy of Motion Dance Center before moving to New York City in 2001 to attend NYU's Tisch School of the Arts, where he was awarded a BFA in Dance and Creative Writing with minor in Musical Theatre. While at NYU, Matthew was privileged to be involved in many productions, both on stage and also exploring directing and choreography, and working with such legends as Bill Cosby, Chita Rivera, Ann Reinking, Alix Korey, and Kathleen Turner to name a few. Shifting towards contemporary and classical dance after college, Matthew joined the scholarship program at Steps on Broadway in 2006, where he was able to train with remarkable teachers including Jana Hicks, David Howard, Kevin Wynn, Max Stone, Lisa Lockwood, Milton Meyers, Robert Battle, and Jason Parsons. Matthew was a member of The Next Stage Project, a contemporary dance company directed by Jana Hicks and Marijke Eliasberg beginning in 2007 and has performed with them at New York's City Center, Lincoln Center Lab, the River to River Arts Festival and Dance New Amsterdam. Matthew is currently on the faculty of Joy of Motion Dance Center as well as the acting Artistic Director of Off Broadway School of Dance.
Michelle Bettin, born and raised in Baltimore, received her training from Maryland Ballet Theatre, Georgetown School of Ballet, and Kintz-Mejia Academy of Ballet.
At nineteen, Michelle was a semi-finalist in the XII International Ballet Competition, Trujillo, Peru. She later returned that year to teach American jazz dance in Lima, and Arequipa, Peru.
After receiving her BFA in Dance Performance and Choreography from Towson University, Michelle danced professionally with Ballet Theatre of Maryland, Columbus Dance Theatre, Manassass Ballet Theatre, Ballet Teatro Internacional, and RVA Dance Collective.
Apart from dancing, Michelle has been on faculty with The Washington School of Ballet, Stageworkz Theatre Arts Project, Westend Academy of Dance, Joy of Motion, and Maryland Youth Ballet. Michelle was a guest instructor with MBT before joining the faculty.
Having held a certification through the National Academy of Sports Medicine, Michelle is able to teach exercises and stretches to prevent injury and promote the best dancer her students can be. Michelle served as MBT's Academy Director in Clarksburg for two years before moving to Richmond in August 2020.
Mia Brice
Guest Faculty, Summer Intensive 2020
Born and raised in Brooklyn, NY, Mia Brice began her dance journey at the age of three at the Edge School of the Arts in Queens, NY. She went on to continue her training at Fiorello H. LaGuardia High School of Music and Art & Performing Arts, where she had the opportunity to be taught by renown dancers and choreographers. After graduation, Mia attended the School of Dance at George Mason University and graduated with her Bachelor of Fine Arts in dance. During her time at the School of Dance, she had the ability to perform in various student choreography pieces and guest artist pieces, which include Soon Ho Park, Doug Varone, Lar Lubovitch, and Nacho Duato. She has choreographed 3 pieces at the School of Dance, all of which were premiered on the Harris Theater stage on George Mason's campus. Her latest piece, "Pieces", was selected to be performed at American College Dance Association and then was later selected to be performed at the national conference in Long Beach, California. She is currently a dancer with Afro-Feet, a collective of dancers who combine tap and African Gumboot dance.
Jonathan 'Nino' Brown
Guest Faculty, Hip Hop
Originally from Baltimore, Nino started dancing in 2003. Labeled as a street dancer but not limited to, he trained in various styles of Hip-Hop. In 2006 he began his Dance career and had his first official battle at the Sky Lounge. By becoming a part of such a diverse dance community, this ignited his passion for dance and competition. In 2008 he began training in Krump and Break dancing. In 2010 he was inducted into DVC, formally known as The Deadly Venoms Crew. In 2011 he competed in numerous All-Styles and Top Rock battles and was also the featured dancer in a music video. In 2013 he was a showcase street performer in the production "Working America" and later that year went on to perform on his biggest stage yet, WDSF World games 2013 Kaohsiung (World Dance Sport Federation). He was a part of the US lead HipHop team. Most recently he performed for an audience made up of many of his peers along with onlookers that love the art for its raw form at the JoJo Diggs event Diggs Deeper. He is now a HipHop and Break dance instructor/ choreographer and leading the Allstyles division of his crew DVC known as "Venom Soul" along with expanding his groundbreaking Fitness program FitHop.
Zoe Couloumbis
Guest Faculty
Zoe Couloumbis received her training at Metropolitan Ballet Theatre and is a graduate of Radford University, having completed her Bachelor of Science degree in Dance Education with a K-12 Teaching Licensure. Zoe has trained in and taught several dance forms including modern, ballet, jazz, contemporary, and improvisation. She has had experience teaching in several public school and studio locations as well as abroad in South Korea. When abroad, she participated in several multimedia/performance related events including presenting original choreography and co-teaching a workshop for the Incheon International Contemporary Dance Festival in 2018. In summer 2019, Zoe returned to South Korea to present collaborative and original work at the International Symposium on Electronic Art in Gwangju and the Ttueoksum Gallery in Seoul.
Alison Crosby
Guest Faculty, Summer Intensive 2018
Alison Crosby began her training and graduated from the Maryland Youth Ballet, continuing in NYC at the Joffrey Ballet School. Her professional career spans classical ballet to musical theater. Locally she has danced with Eric Hampton Dance, Rincones and Company, Dancesmith, nms, and Karen Reedy Dance. Ms. Crosby is a founding member of Bowen McCauley Dance with whom she still performs and is a rehearsal assistant. She has taught dance throughout the metropolitan area for over 20 years.
Shu-Chen Cuff
Guest Faculty, Summer Intensive 2017/2018/2019
Shu-Chen Cuff was born in Kaohsiung, Taiwan where she established a well-rounded background in dance with training in Ballet, Modern, Chinese Opera movements, and various Chinese folk dances. She immigrated to the United States to continue her training and pursue her dance journey. Shu-Chen received a B.F.A. from the University of Florida's New World School where she graduated with honors on the Dean's list. Shu-Chen performed numerous classical and contemporary works while dancing with the Miami Ballet and Nevada Ballet Theater. After relocating to the Washington, DC area in 2002, Shu-Chen worked with Dana Tai Soon Burgess Dance Company and has left her footprints around the world, touring to Asia, Central America, and Europe. Shu-Chen has also performed at the International Dance Festival in Japan, Malaysia, and Taiwan.
Shako Dighmeli
Faculty, Ballet
Jayson Douglas
Guest Faculty, Summer Intensive 2018
Jayson Douglas is a professional dancer with Bowen McCauley Dance company based in the Washington D.C Metro area. Mr. Douglas has also performed with Jose Mateo Ballet Theatre in Boston, MA and Company C Contemporary Ballet in San Francisco, CA. Mr. Douglas has a B.A. in Ballet Performance from Point Park University.
Amanda Fair
Guest Faculty, Summer Intensive 2020
Amanda, a native of Baltimore Maryland, has been dancing and writing poetry for over 30 years. She is a graduate of The Baltimore School for the Arts and The University of the Arts in Philadelphia where she received her BFA in Ballet Performance. She spent her senior year of college in New York City on an internship at The Dance Theatre of Harlem School where she also taught in DTH's Community Outreach program. She has performed with companies that include The Washington Reflections Dance Company, Full Circle Dance Company and Nazu and Company and is Founder/Director of Poetic Xpressions Dance Company. Her choreography has been performed at The Kennedy Center, The Baltimore Museum of Art and The Hippodrome and she is a 2010 recipient of The Baker Artist Award.
Amanda has taught in after school programs, Baltimore City Public Schools, Dance Studios, Community Colleges, and Universities in Maryland, Philadelphia, DC and Virginia and continues to work as private dance coach for students in Maryland. Some of the places where she has taught include The University of the Arts, Morgan State University, The Community College of Baltimore County, The Dance Theatre of Harlem, Howard County Ballet, Baltimore Ballet, The Dance Institute of Washington and The Maryland Academy of Dance. She is teaching this summer at The Morton Street Dance Center, The Dance Conservatory of Maryland and Metropolitan Ballet Theatre.
Therese Gahl
Guest Faculty, Summer Intensive 2020
Therese Gahl received her primary dance training from The Washington School of Ballet under the tutelage of Mary Day. In 2007, she became a member of Ballet West II in Salt Lake City. Since then she graduated with cum laude honors from George Mason University, where she received a Bachelor of the Arts in Psychology. She joined CityDance School and Conservatory and has had many roles in the institution and has since expanded into the lower and upper school. She as also taught at many other dance institutions in the area, including The Washington School of Ballet and Maryland Youth Ballet. In 2017, she completed her diploma certification for Dance ICON Smart USA Method, International Consortium for Advancement in Choreography, founded by Vladimir Angelov.
As a contemporary ballet choreographer and performer, she presented her work at the Sidney Harman Hall Center with the VelocityDC Festival and at the Atlas INTERSECTIONS 2018 Festival in Washington, DC. In the fall of 2018, she was an adjunct professor/guest choreographer at Towson University and guest choreographer at Georgetown University. Recently she presented her newest work as part of the Atlas INTERSECTIONS Festival 2019 at the Lang Theatre in late February. She has been a performing local artist with Teatro de Danza Contemporanea and Gin Dance Company. She is currently a member of Stephanie Droycott's Motion X Dance DC.
Kourtney Ginn
Guest Faculty, Summer Intensive 2018, Metropolitan Ballet Ensemble
Kourtney Ginn is a dance artist, educator, administrator, and advocate. A native of Winchester, VA, she received her early training from Vostrikov's Academy of Ballet and summer programs at places such as Richmond Ballet and Central Pennsylvania Youth Ballet. Ginn graduated cum laude from Bucknell University with a degree in Business Administration and a minor in Dance, and choreographed three original works and performed pieces by Salim Gauwloos, Tara Madsen, Matthew Neenan, and John Lehrer during her four years in the Bucknell Dance Company.
Ginn's career in the professional dance field has been multifaceted. She has taught dance at American Dance Institute, Adventure-Theatre MTC, John Kerr Elementary School, Lewisburg Arts Festival, Move This World, and Vostrikov's Academy of Ballet. Ginn has performed with Beth Elliot Dance Group, DC Contemporary Dance Theater, Karen Reedy Dance, NetCo Dance Company, and Washington Reflections Dance Company. Most recently, Ginn worked for Dance/USA, a national dance service organization, first as Development Associate and later as Director of Programs.
She currently performs with Dancethos and Metropolitan Ballet Ensemble, and as a guest artist with Company E which included traveling with the company on tour to Kazakhstan and Cuba in 2016. She also holds a 200 hour registered yoga certification and enjoys practicing and teaching yoga.
Jaylon Givan
Guest Faculty, Summer Intensive 2018
Jaylon Givan is a current senior artist at Dissonance Dance Theatre and native from Birmingham, Alabama. Mr. Givan is a part of the first class to graduate from Alabama State University's BFA Dance Program. Since college, he has studied Ballet, Jazz, African, Hip Hop, and Modern techniques (mostly Horton). Some of Jaylon's training experiences has been with the Atlanta Dance Connection, Dance Theatre of Harlem, and Kansas City Ballet. He has worked with Montgomery Ballet performing Arabian in the Nutcracker, and has also performed with The Dance Company Experience for their premiere company showcase. Jaylon's career convincing moment was being chosen as a freshman to represent his school and the southern region at ACDFA Nationals in Washington D.C. held at the Kennedy Center.
Samantha Greymont
Guest Faculty, Summer Intensive 2017/2018/2019
Samantha Greymont was born and raised in Needham, Massachusetts, where she began her dance training under the direction of Paulette Harwood. She continued her training at The Ailey School in New York City as a student in the pre-professional division, and received a Bachelor of Fine Arts degree in Dance from Marymount Manhattan College with a concentration in Modern Dance.
While living in New York City Samantha performed with Arch Contemporary Ballet in venues across the country including the Ailey Citigroup Theater, Paramount Center Boston, and Tempe Center for the Arts. She has also performed works by Trisha Brown as a part of the Dance/Draw Exhibit at the Institute of Contemporary Art Boston, and Jiwon Lee as a part of Freddie Moore's Restoring the Dance at Alvin Ailey American Dance Theater.
Samantha has taught at several institutions in the D.C. area including BalletNova Center for Dance, Bowen McCauley Dance, Jane Franklin Dance, and Metropolitan Ballet Theatre. She has performed with local companies Gin Dance Company, Karen Reedy Dance, DancEthos, and DanceArtTheater.
Gabriel Gutierrez
Faculty, Hip Hop
Gabriel Gutierrez, informally known as Captain Puerto Rico in the dance/music industry, is originally from the Bronx, NY. He has been dancing for 16 years in various dance styles such as Breaking (Breakdancing), Popping, Hip Hop, House and Locking. He is also a member and official DJ of the dance company B More Houseful. His experience goes as far as learning straight from the pioneers of each style at a young age all the way to performing for various Hip Hop artists such as Common, Ludacris, T-Pain, Cassie, KRS-One, Grandmaster Flash, and The Jungle Brothers. As well as being a dancer, choreographer, and DJ, Gabriel Gutierrez is a music producer.
Melissa Lineburg
Guest Faculty, Summer Intensive 2018, Metropolitan Ballet Ensemble
Melissa Lineburg, a professional ballet dancer in Washington, DC, is a Master's of Science: Nutrition student at the University of Bridgeport. She earned her BFA in Dance Performance: Ballet Technique and a Business Administration minor from Radford University in 2011 and is dedicated to supporting the arts, specifically dance and its artists, through her work both on- and off-stage. Melissa currently works and performs with Misako Ballet Company, Agora Dance, Metropolitan Ballet Ensemble, and Connect the Dots Dance Company. Off stage, she is the Database Manager at Dance/USA. Upon obtaining her 200-hour Registered Yoga Teacher Certification in 2016, Melissa's interest in a dancer's physical and nutritional well-being sky-rocketed and she returned to school at the University of the District of Columbia with a focus in nutrition before deciding that graduate school was her next step.
Dimtri Malikov
Guest Faculty, Summer Intensive 2020
Dmitri Malikov graduated with a bachelor's degree from the famed Bolshoi Ballet Academy in 1987. He was a soloist and principal dancer with Donetsk Ballet Co., Lvov Ballet Theatre, MCB, and the Ballet Theatre of Maryland. He has performed numerous principal roles in some of the most famous classical and contemporary works by some of the most recognized choreographers in the world. In 1999, Malikov moved to the Baltimore-Washington area. An award-winning teacher and coach, Malikov has taught at the Carroll County Dance Center and Ballet Conservatory, Sudbrook Magnet School, Severna Park Dance Academy, Stageworkz, Baltimore Ballet Company, Olney Ballet Theatre, and the Mid-Atlantic Center for the Performing Arts, as well as at the Baltimore School for the Arts. His students are successfully performing and competing in various competitions, and were the Youth America Grand Prix 2008 and 2012 gold-medalist winners. In 2018, Malikov received the Best Teacher Award at the WBAC GrandPrix competition in New York. Since 2004, Malikov has served as artistic director of the Chesapeake Ballet Company, staging and choreographing two full-length productions per year, managing groups of more than 100 children, adults, stage crew, and volunteers.
Gabriel Mata
Guest Faculty, Summer Intensive 2020
Gabriel Mata is a Mexican American dance choreographer, educator, and performer. He also navigates the world as a Latinx, immigrant, and as of recently a permanent resident to the U.S. The StarTribune has called him "Sly, subtle and totally virtuosic, theatrical dancer-choreographer Gabriel Mata holds the stage with expressive movement and witty words." Gabriel Mata Movement is a Washington DC project-based company, initiated in 2015. The "Movement" is a double entendre, physicality along with the act of exposing the human condition through talking dances. His work has been performed in Minnesota, California, New York, North Carolina, Maryland, Pennsylvania, Washington DC, and the John F. Kennedy Center for the Performing Arts. His dances have been commissioned/performed by sjDANCEco, the Festival of Latin American Contemporary Choreographers, the Luna Dance Institute, Joy of Motion, Dance Place, and the Charlotte Dance Festival. Recently, he was awarded the DC Commission for the Arts and Humanities Fellowship Grant and the UMD Board of Visitors Research Award. He is currently a graduate teaching assistant at the University of Maryland – College Park.
Chivas Merchant-Buckman
Guest Faculty, Summer Intensive 2018
Chivas Merchant-Buckman, a native of Washington, DC graduated from Duke Ellington School of the Arts. He then received his BFA in Dance from Marymount Manhattan College where he worked with choreographers such as Robert Battle, Jiri Kylian, Chris D' Ambroise, Jose Limon, Sean Curran, and Donald Byrd. Previous companies that Merchant-Buckman has worked with are Eisenhower Dance Ensemble (Detroit, MI), Cleo Parker Robinson Dance Ensemble (Denver, CO), Dallas Black Dance Theatre (Dallas, TX), Elisa Monte Monte Dance (New York, NY), and guested with The Big Muddy Dance Company (St. Louis, MO) and Dance St. Louis. His musical theater credits include Petrouchka in The New York Musical Festival and The Wiz with The St Louis Black Repertory. Teaching credits include Grand Center Arts Academy, Belleville School of Ballet, Belleville Elite Dance Academy, Allegheny Ballet, Stompin Beatz Professional Dance Company, First Class Dance Studio and Joy of Motion.
Stephen Nakagawa
Guest Faculty, Summer Intensive 2018/2019/2020
Stephen Nakagawa of Fontana, California began his training with Academy of Russian Classical Ballet. He then continued to train at various schools such as North Carolina School of the Arts, Kirov Academy of Ballet, and South Carolina Governors School for the Arts and Humanities.
Before joining The Washington Ballet, Nakagawa danced with Ballet West II in Salt Lake City, Utah. During his time with The Washington Ballet, he has performed George Balanchine's Theme and Variations, Serenade, Allegro Brillante, and as The Father in The Prodigal Son; Drosselmeyer in Septime Webre's The Nutcracker; Annabelle Lopez Ochoa's Sombrerisimo; Twyla Tharp's Nine Sinatra Songs; Alexei Ratmansky's Bolero; Antony Tudor's Jardin Aux Lilas; The Old Rustic in Fredrick Ashton's The Dream; Jerome Robbins The Concert; Marcelo Gomes' The Outset; Clifton Brown's Menagerie; and Lord Capulet, Friar Lawrence and The Duke of Verona in John Cranko's Romeo and Juliet. Nakagawa has spent his summers training with Staatliche Ballettschule Berlin, American Ballet Theater, San Francisco Ballet, and Miami City Ballet. In 2013, he was awarded the 1st Place prize in the Youth American Grand Prix Competition and continued on to be a Finalist, performing in the David H. Koch Theater in New York City. He was promoted to Apprentice at The Washington Ballet in 2018.
Aleksandra Ordoñez
Guest Faculty, Summer Intensive 2018
A native of Washington DC, Aleksandra began her training with Hortensia Fonseca at the Maryland Youth Ballet and went on to New Jersey to study with Susan Jaffe and Risa Kaplowitz at Princeton Dance and Theater Studio. She received additional training at Boston Ballet, Orlando Ballet, and Corella Ballet in Spain. She has appeared as a guest artist performing principal roles with local companies. An accomplished choreographer, Aleksandra was invited in 2011 to attend the inaugural Choreographic Workshop hosted by Boston Ballet and led by Helen Pickett. Aleksandra has staged and choreographed dances from Giselle, The Nutcracker, and A Midsummer Night's Dream, as well as created several original works for schools and companies throughout the United States. Aleksandra is an ABT® Certified Teacher, who has successfully completed the ABT Teacher Training Intensive in Pre-Primary through Level 7 of the ABT® National Training Curriculum. She has also trained in the Bowen McCauley Stretch™ method and is a Certified Barre Body® Instructor.
Felipe Oyarzun Moltedo
Guest Faculty, Summer Intensive 2018
Felipe Oyarzun Moltedo (Dancer and Educational Principal) is in his sixth season with Dana Tai Soon Burgess Dance Company. Mr. Moltedo is from Santiago, Chile. He began dancing at the age of 12 and has since received several awards and distinctions, among others, Chile's Best Dancer Inter-American Circle of Dance Professionals Award. In Santiago, Mr. Moltedo ran his own company, which led to multiple national and international tours. He holds a B.F.A. in dance, an M.A. in dance education with honors from the University of Chile, and an M.F.A. in dance from The George Washington University Department of Theater and Dance. Currently, Mr. Moltedo is the lower middle school dance program director at Georgetown Day School.
Flourian Rouiller
Guest Faculty, Summer Intensive 2017-2020
Florian Rouiller is a dance teacher, choreographer and performer who received a BFA from the John Cranko School in Stuttgart, and performed with the Stuttgart Ballet in Sleeping Beauty,and Giselle. Upon immigrating to the U.S., he danced with Merce Cunningham Dance Company as an apprentice, and Ohio Ballet, Joffrey Ballet of Chicago, Milwaukee Ballet, Ballet Chicago, Ballet International Eldar Aliev, Ballet Metropolitano de Caracas and Ballet Contemporanea de Caracas in Venezuela, as well as with Goteborg Ballet where he performed principal and soloist roles. Rouiller has an MFA in Dance from the University of Maryland, and has choreographed and performed in the original productions Profondeur Inconnue and Wave. Rouiller is also the recipient of choreographic prizes at YAGP and Korean National Competition. He is featured in Lois Greenfield's book "Moving Still" NY. He was a guest teacher at the Kirov Academy in DC Summer Programs in 2005, 2008 and 2015, and served as a visiting artist at UMBC in the Fall of 2013; he also taught at TWSB in 2006 and 2017. Rouiller teaches and choreographs in the DC metropolitan area at UMBC, Baltimore School for the Arts, and City Dance Conservatory in DC.
Margaret Russell
Guest Faculty, Summer Intensive 2017/2018/2019
Margaret Russell's professional experience includes principal and soloist roles with Manassas Ballet Theatre and Ballet Theatre of Maryland. Her roles with MBT, under the direction of Amy Grant Wolfe, include Snow Queen and Sugar Plum Fairy in The Nutcracker, Queen of the Dryads in Don Quixote, and Katrina in The Legend of Sleepy Hollow, in addition to soloist roles in Les Sylphides and The Sleeping Beauty. Her roles with BTM, under the direction of Dianna Cuatto, include Dew Drop and Snow Queen in The Nutcracker, Cinderella in Cinderella, Odette in Swan Lake, and Dawn in Coppelia. While at BTM, Margaret was also appointed Ballet Mistress for the company.
She began her training with the Gwinnett Ballet Theatre in Atlanta, Georgia under the direction of Lisa Sheppard. She has studied with Orlando Ballet, Boston Ballet, Ballet Austin, and Burklyn Ballet Theatre. Margaret performed in Austria at the Tanzsommer Festival with the Gwinnett Ballet Theatre and in Scotland at the Fringe Festival with the Burklyn Ballet Theatre.
Margaret has been teaching in Maryland and Virginia for the past ten years. She has choreographed neoclassical pieces for Manassas Ballet Theatre as well as contemporary pieces for her students who have attended the Youth American Grand Prix. Margaret is currently completing a degree in dance education at the University of Maryland Baltimore County.
Jill Signer
Guest Faculty, Summer Intensive 2020
Jill is originally from Wisconsin where she started her professional training with the Milwaukee Ballet School. She then received a scholarship to attend The Joffrey Ballet School New York where she continued her training in ballet and expanded her dance education in character, Graham, Horton, Luigi jazz and contemporary classes. During her time at Joffrey, she had the opportunity to dance modern pieces including choreography by Merce Cunningham set by Andrea Weber. Jill then moved to New Jersey to train and dance with the American Repertory Ballet for two seasons under the direction of former American Ballet Theater Principal dancers Kathleen Moore and Kirk Peterson. After completing their program, ballet brought her to Virginia where she is currently a company member with Manassas Ballet Theater. Her classical Repertoire includes Swan Lake, The Nutcracker, Les Slyphide, Sleeping Beauty, Don Quixote, Giselle. Jill has a passion of working with children of all ages and all dance backgrounds. She enjoys sharing her knowledge of dance technique and seeing the students improve their skills.

Katie began dancing at the age of 5. Her training was with Ann Brodie in Columbia, SC as a scholarship student. She later joined Columbia City Ballet as its youngest member. After moving to Greenville, SC, Katie continued her training with Greenville Ballet where she performed as a soloist in The Nutcracker. She also performed at the SERBA festival in Montgomery, Alabama and in Greenville and Charleston, SC as a part of the Spoleto Festival. Katie continued her ballet training at the Boston Ballet School as a scholarship student and the School of American Ballet, the official school of New York City Ballet. She has also taken classes and danced for David Howard, Maya Plisetskaya, Edward Villella, Suki Schorer, Antonia Tumkovsky, Elise Reiman, Andre Kramerevsky, and Radenko Pavlovich. Katie has most recently performed as a soloist for International Ballet in Greenville, SC as Manu in Le Bayadere, the Hungarian in Swan Lake, Doll and Chinese in Nutcracker, Aurora from Sleeping Beauty and in Francesca de Rimini. Katie earned her Bachelor of Arts Degree in Early Childhood Education from Clemson University, Clemson, SC. While at Clemson she also taught, choreographed and danced with the Clemson Dancers Organization. She has taught for the International Ballet Academy and served as Co-Owner/Artistic Director of Studio A Performing Arts Company, both in Greenville, SC instructing all levels of ballet. She also served as a teacher and judge for Dance Masters of America.
Rick Westerkamp
Guest Faculty
Rick Westerkamp is an actor-singer-dancer hailing from New Jersey, and has been dancing most of his life. Rick holds a BA with departmental honors in Theatre and Dance from The George Washington University. Rick has danced as a company member with DancEthos, darlingdance company, Next Reflex Dance Collective, and UnevEnlane, and is the Middle School Drama Teacher/Director at Stone Ridge School of the Sacred Heart. Rick is a Helen Hayes-nominated actor, and he has performed with Adventure Theatre-MTC, The Hub Theatre, Imagination Stage, InterAct Story Theatre, Landless Theatre Company, Monumental Theatre Company, Red Branch Theatre Company, and Studio Theatre. This fall, Rick can be seen in Constellation Theatre Company's production of Urinetown.
Kristina Windom
Guest Faculty, Summer Intensive 2018
Kristina Windom trained with Mary Day, Robert Steele, Julio de Bittencourt, Patricia Berrend, and Suzanne Erlon, at The Washington School of Ballet. After graduation, she was selected for the company, The Washington Ballet, when under the artistic direction of Choo San Goh. She performed repertory by many choreographers including Mr. Goh, George Balanchine, Paul Taylor, Judith Jamison, Michael Smuin and Fernand Nault. Windom joined the Cleveland Ballet and expanded her repertory to include works by Dennis Nahat, Flemming Flindt and Kurt Jooss. She then danced professionally for Alonzo King's Lines Ballet, Eric Hampton Dance and Washington Opera Ballet. Ms. Windom has a Master's Degree in fine arts from the School of Dance at George Mason University and has taught for the last nine years as an adjunct professor at George Mason. She continues her studies with Irene Dowd, whose knowledge of anatomy, movement, and somatic principles has shaped Windom's pedagogy. A sought-after teacher, coach, and mentor, Kristina Windom is valued for her ability to refine students' training and to develop their artistry. She has coached many students who have received awards from Youth America Grand Prix and other national and international competitions. When her schedule permits, Ms. Windom guest teaches around the country. She continues to mentor past and present alumni who pursue professional careers with other companies or who enroll in prestigious university degree programs.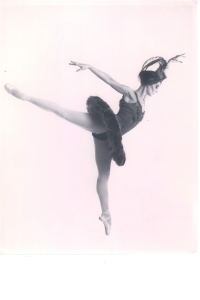 Ms. Erlon began her career in 1960 as a ballerina, choreographer, and teacher. As a 10-year member of the New York City Ballet, from 1964 to 1973, Ms. Erlon worked with George Balanchine, Jerome Robbins, Anthony Tudor, and others in more than 100 ballets, including many premiers such as Balanchine's Stravinsky Festival. After one season with Eliot Feld, Ms. Erlon joined Ballet West as a principal dancer in 1974, working with Willam F. Christensen, Bruce Marks, Toni Lander and Bill Evans. Ms. Erlon also performed as a guest artist with several western ballet companies in Phoenix, Las Vegas, and Idaho. In 1982, Ms. Erlon co-founded the Christensen Ballet Academy in Salt Lake City. Moving to the Washington, D.C. area in 1985, Ms. Erlon taught for four years at the Washington School of Ballet and in 1989 formed Metropolitan Ballet Theatre. Her interest in choreography began while she was in Salt Lake City, creating works for Ballet West and the University of Utah. Ms. Erlon choreographed over twenty ballets for MBT during her years here, including The Nutcracker, Coppelia, Cinderella, Swan Lake (Act II) and many others.